Product Contents
---
· GameToGo
· USB 3.1 Type-C to Type-C Cable
· USB 3.1 Type-C to Type-A Cable
· Warranty Card
· User Manual
 Special Notes
---
⚠️  GameToGo is supported on all Mac systems built after 2013.
     ‧MacBook / MacBook Pro / Air
     ‧iMac / iMac Pro
     ‧Mac mini / Mac Pro
 When you use GameToGo for the first time, please follow the steps below to 
install your drivers for Mac

.
 After initialization, long press the Option key ( 

 ) 

and choose EFI Boot to enter Windows whenever you boot your system.
Step 1: Plug In GameToGo
---
Choose your Type-C or Type-A cable depending on your Mac model and plug in GameToGo .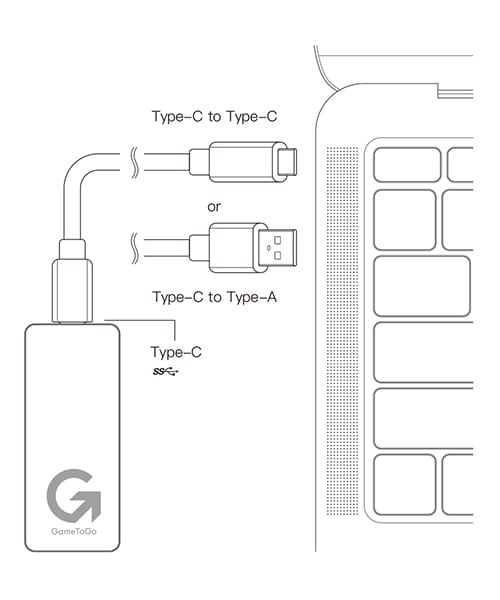 Step 2: Check Lock Status
---
・Enter macOS.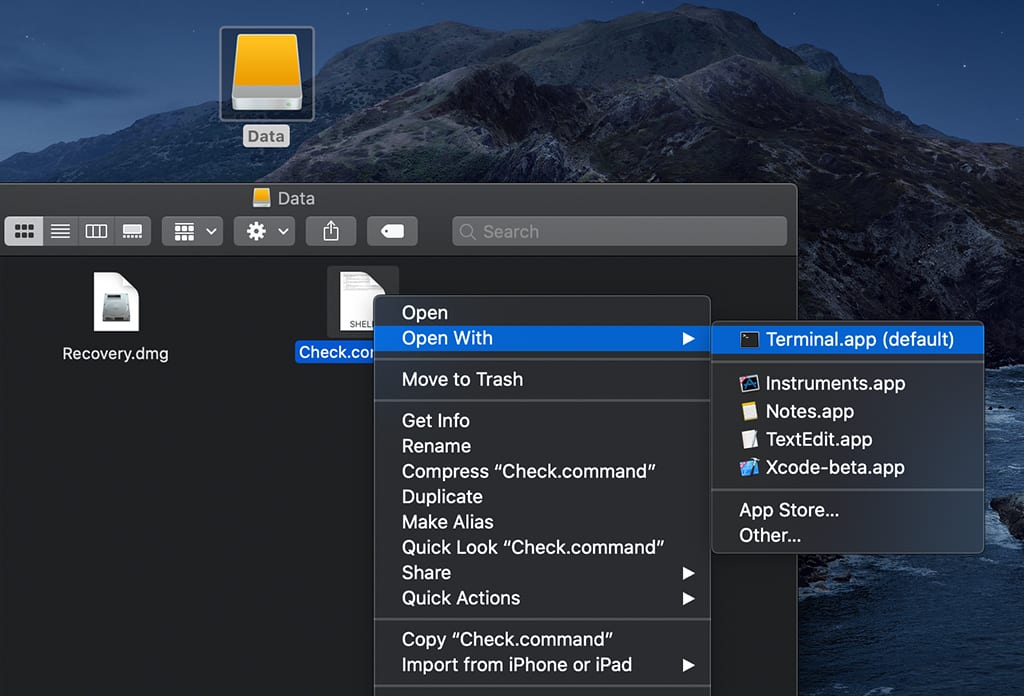 ・Open Data disk and right-click Check.command. Choose Open With > Terminal.
・Check.command will instruct you to move to Step 3 or Step 4. 
Step 3: Unlock Secure Boot
---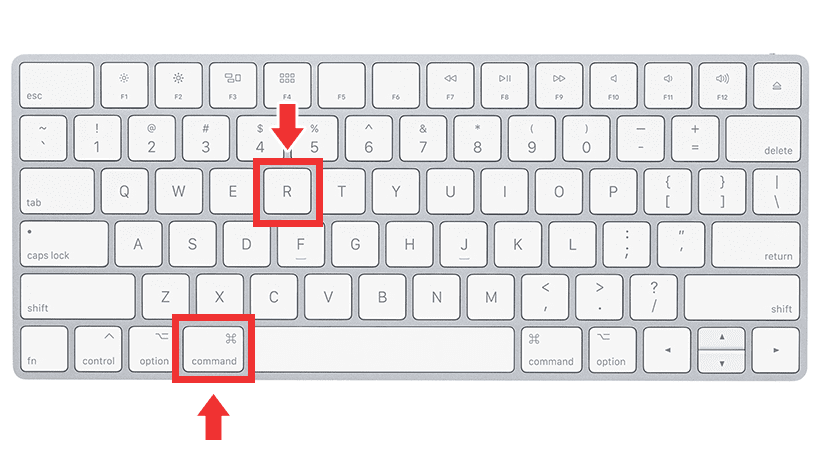 ・Long press Command (⌘) +R  while rebooting, mac will enter macOS Utilities mode.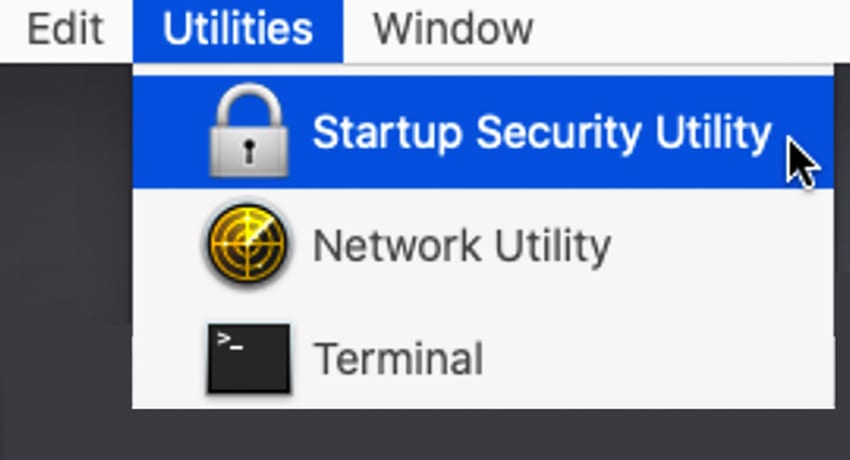 ・Choose Utilities on the top bar, and click "Startup Security Utility."
・Enter your macOS password to continue.
・Check "No Security" and "Allow booting from external media." Each option should be checked.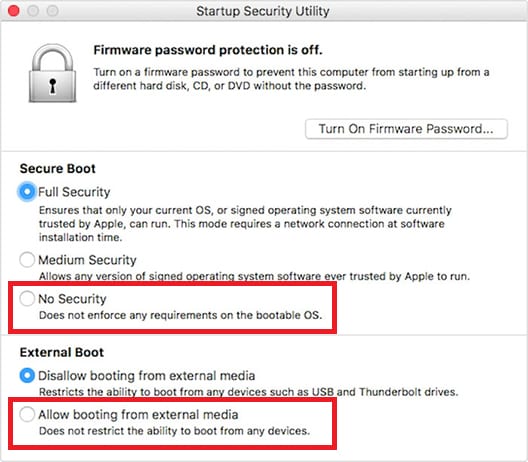 Step 4: Enter Windows
---
・Restart your Mac and press the Option ( 

 ) key.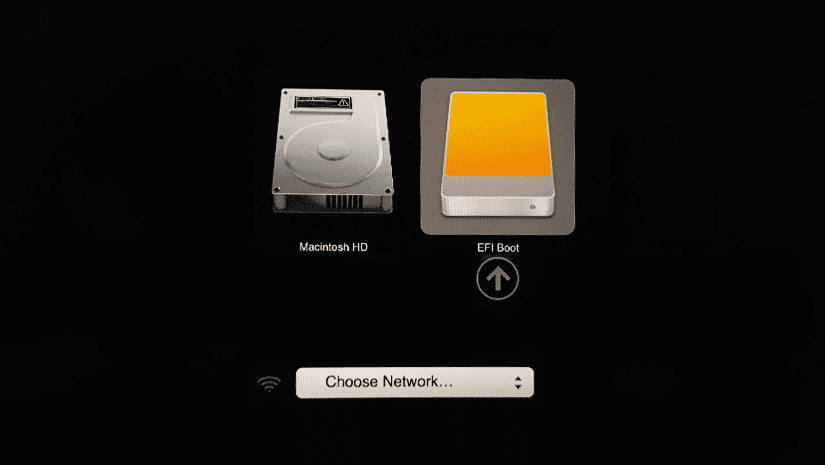 ・Choose EFI Boot, then press the Return / Enter ( 

) key to enter Windows.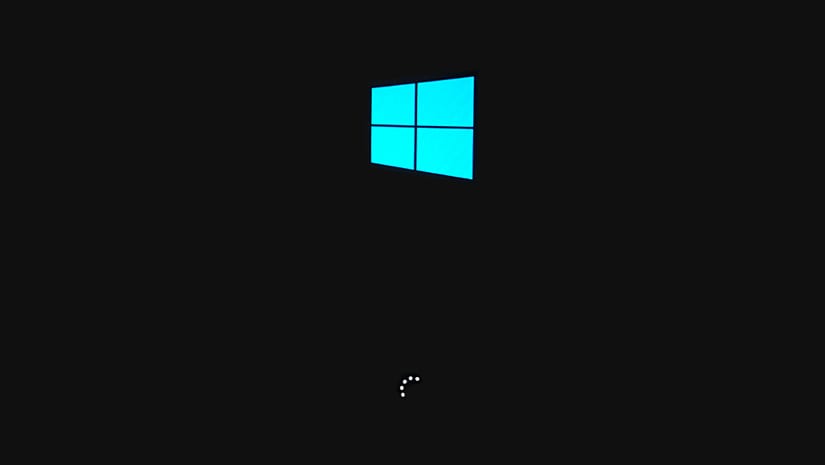 *You can enter Windows by repeating Step 4 whenever you boot your Mac.
Step 5: Installing Drivers Automatically
---
・GameToGo will install drivers automatically when you enter Windows for the first time.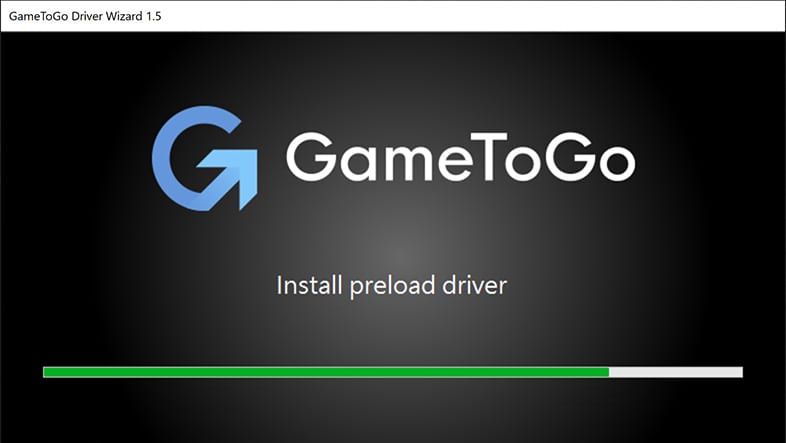 ・During the installation, there may be a window on the right lower corner that prompts you to restart your system. Please ignore this prompt and restart only when all driver programs are installed completely.

 
During the installation, you may not be able to operate the keyboard or touchpad. Please wait until the installation has finished. 
Step 6: Finish GameToGo Set Up
---
・Restart your Mac, then press the Option ( 

 ) key to enter Windows.

Congratulations!
Tutorial:Activate Windows
---
GameToGo is preloaded with a version of Windows10 that hasn't yet been activated. Please activate the system with your key or authorization code.
Activation on Home or Professional Versions
1. Click the Windows icon on the left lower corner and click the「 GameToGo 」folder.
2. In the GameToGo folder, click Windows Change Product Key.
3. Enter your product key and click next to finish activation.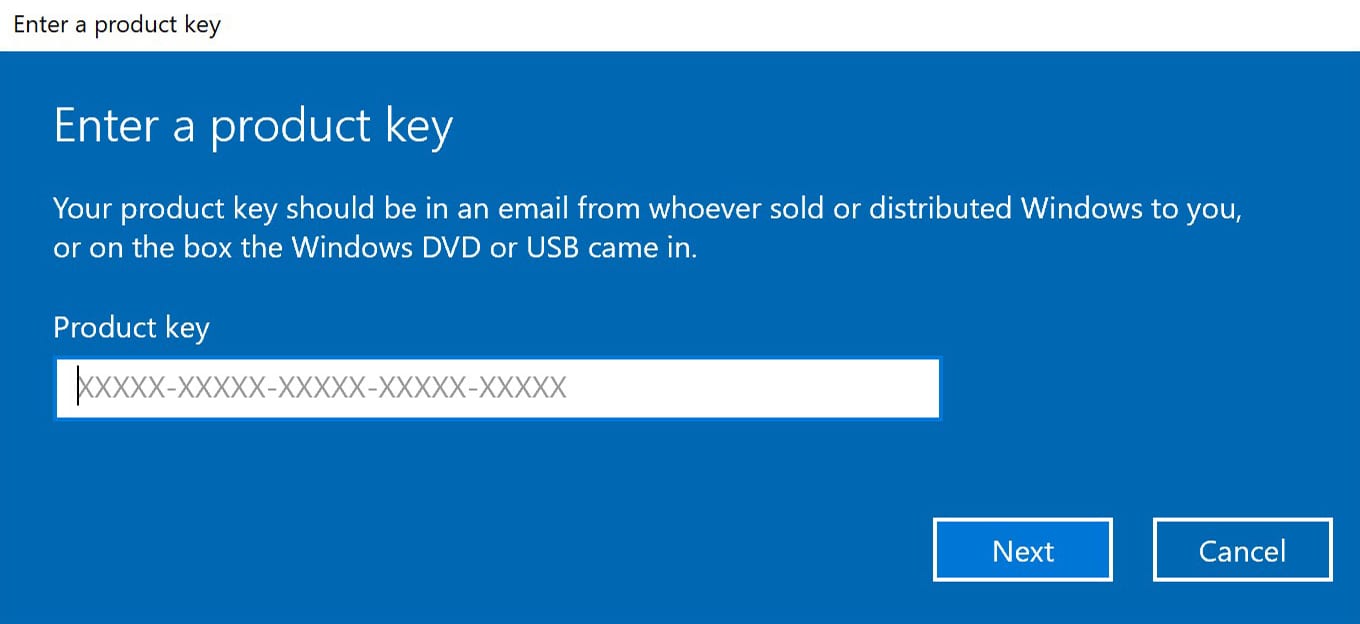 Professional, Enterprise, Education
 KMS 

activation

1. Please switch to your target version of Windows first. 

2. Follow the instructions from your company or school to complete your Windows activation. 
Tutorial:How to Use Apple Software Update
---
Because GameToGo is operated through Boot Camp, we suggest that you to check to see if there are any driver updates for your Apple Software Update.
1. Please confirm that the device is connected to the Internet.
2. Click the Windows icon on the left lower corner, and click on Apple Software Update.
3. Check to see if there is an update for you in New Software Available from Apple.
4. Click Installation. The installation will begin automatically.
We suggest you perform this update immediately after finishing GameToGo set up for a better user-experience.
Tutorial:
How to use the right lower corner on the touchpad as a right click function.
---
You can use two fingers to press down on the Macbook's touchpad to perform a right mouse click in Windows.
You can also setup the right lower corner on the touchpad to function as the right click button by performing the following steps.
1. Click the right lower arrow icon to reveal the hidden icons.Then, click on the diamond-shaped Boot Camp icon.
2. Click Boot Camp Control Panel.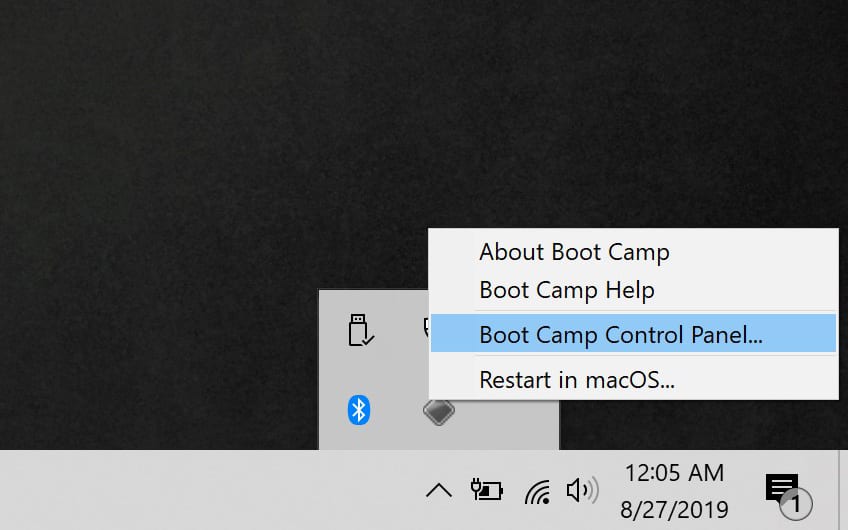 3. You can adjust the default set up behaviors of your keyboard and touchpad here.
 
The items set up in the Boot Camp Control Panel will differ based on your device model.
Tutorial:Troubleshooting
---
If you experience the following issues:
・ Unable to connect to Internet through Wi-Fi.
・ Bluetooth is unstable or audio device is not working properly.
・ Can't access Boot Camp.
Please open the GameToGo troubleshooter in the Start menu and follow the instructions to solve your problem.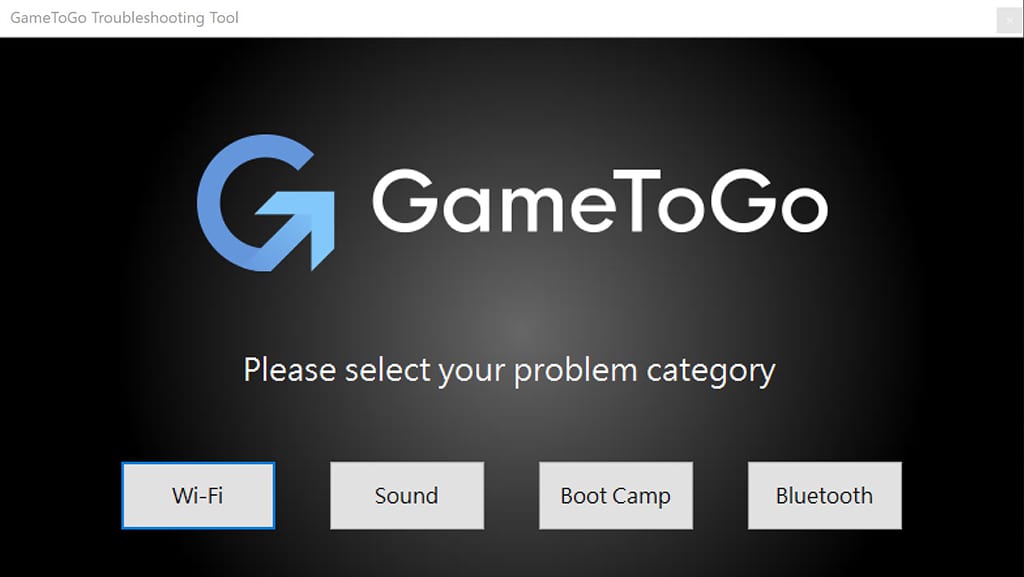 ・Please contact customer service if you have any problems.
Tutorial:Switch Windows Version
---
GameToGo preloads Windows 10 Home edition, and it supports Professional, Enterprise, and Educational editions with an authentic Windows key code.
Please switch your Windows version according to your Windows key code.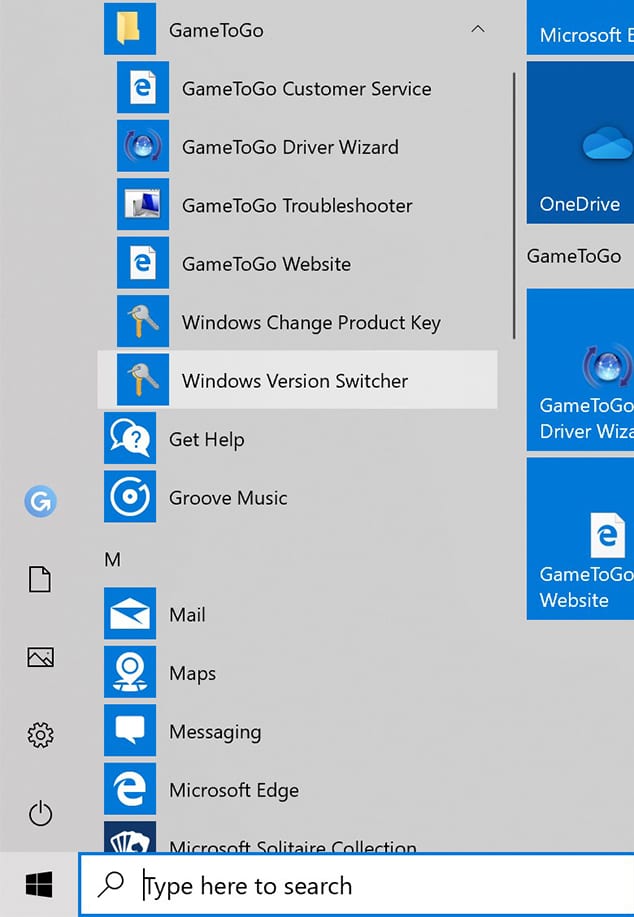 The system cannot switch through this operation. The user can only reset their GameToGo for the wrong operation.
1. Click the Windows icon in the bottom left corner and then click the GameToGo folder.
2. Click Windows Version Switcher.
3. Choose the target version you need and then click. The switch will begin to change Windows to the target version.

Tutorial:Reset GameToGo
---
1. Reboot your Mac to macOS.
2. Open (D:) Data disk and double click Recovery.dmg.
3. Click GameToGo.app in the popup window.
4. Click fully recover and give permission to begin the recovery. After a few minutes, GameToGo will be reset to its default settings.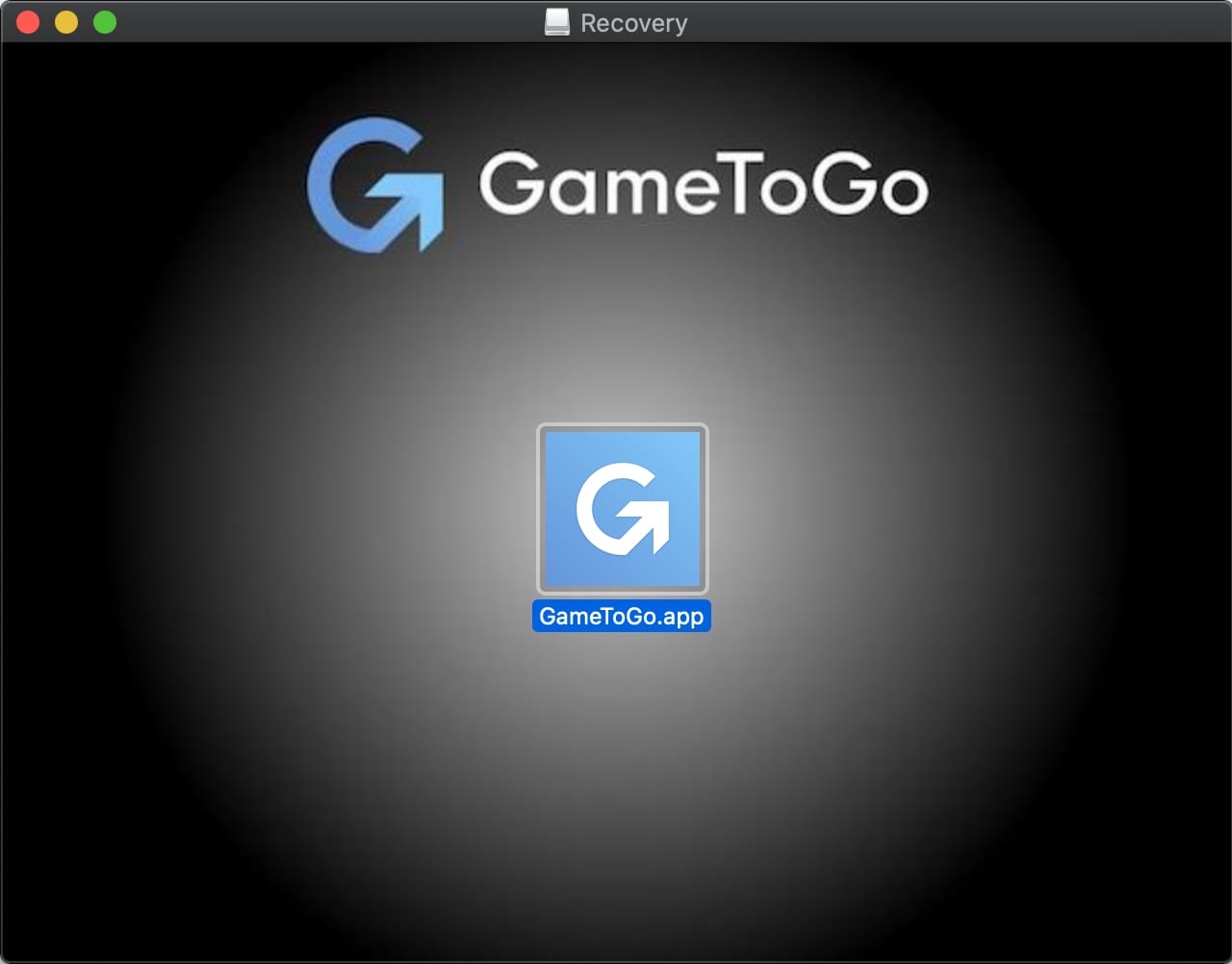 If you lost the EFI Boot option, you can try to fix your issue with the boot only option.
90-Day Money-Back Guarantee
If at the end of 90 days, you're not completely in love with your purchase, you are eligible to return it for a full refund.
No questions asked. Return it in any condition to receive your full refund.
It's that simple with GameToGo – no hassle, no stress.
Contact us at service@gametogo.io if you have a problem with any of your purchases.
---
One-Year Warranty
If you're within warranty and are experiencing a defect or malfunction, even after receiving assistance of our C.S., all you have to cover is the postage back to our company and we will fix it and send it right back to you.
The warranty does not cover damages to the appearance of the unit, artificial damage, Windows system failure, or a computer virus.